A cooperative of translators
About us
Set up in October 2005 as a voluntary association (1901 law), Atidma naturally evolved towards a SCOP SARL set up on 1st March 2008.
But what exactly is a SCOP ?
A SCOP is a Worker Cooperative. This corporate legal status makes it possible to pursue a profitable economic activity within a human and social framework. Our aim, as a SCOP, is first to create long-term employment and a professional framework allowing each individual to fulfil his/ her potential and develop his/ her career.
In concrete terms, this means that the majority of capital is in the hands of the partner employees and that all important corporate decisions are made jointly and by consensus. In the annual general meeting, each partner has a single vote regardless of the number of shares he or she holds in the company. The general meeting also provides an opportunity for new employees to apply for full membership.
In financial terms, the SCOP guarantees its durability by dedicating a large part of its annual profits to the compilation of non-shareable reserves. The remaining profits are shared out evenly between the employees and the partner employees.
An integral part of a social and solidarity economy, SCOP places the employee at the heart of its activities and decisions. This is why we continually strive to improve the quality of our working conditions by investing in computer hardware and high-performance software, modern terminology tools and regular professional development training.
When you work with Atidma, you also promote a responsible economic approach with high social values. For more details on the cooperative movement in France, you can consult the Urscop web site.
Our Team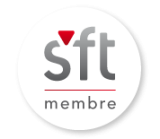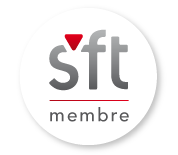 Elke ALBRECHT
Translator and interpreter German < > French
Sworn translator for the Lyon (France) Court of Appeal

Elke Albrecht grew up in Germany. She has been based in France for more than 20 years. She studied political science, public law and technical translation and has worked as a translator and interpreter since 2002 with a focus on legal translation. She is registered as a sworn translator on the list of legal experts drawn up by the Court of Appeal of Lyon.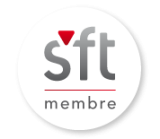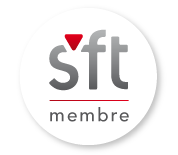 Pascale VACHER
Translator from English and German into French

Pascale Vacher holds a Master's degree in Business and Commerce from the University of Grenoble. She first worked in the record industry in New York and Paris, then in advertising before specializing in translation in Montreal where she lived for 5 years. Back to France, she joined Scop Atidma in 2008. Her favourite fields are marketing, corporate communication, museums and audiovisual adaptation.